With influencers, YouTubers and Artificial Intelligence drastically switching up the career landscapes, there's no end to the amount of jobs currently available that haven't been before.
1. AI Ex­pert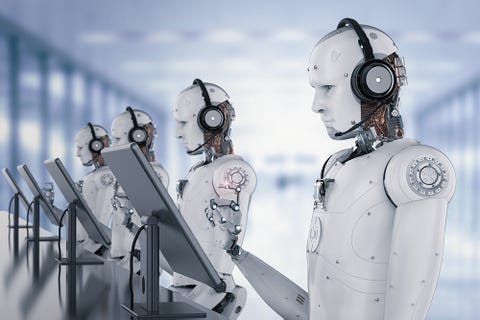 Entry level role: IT Support Technician
From voice assistants and chatbots, to smart home devices and robot nannies (yes, really!), AI is reshaping our modern lives and the world as we know it. Scary or exciting?
Either way, artificial intelligence is fast becoming a popular degree choice, and as demands for revolutionary technology increase – and we become more dependent on smart devices – so too will careers in this dynamic field. As a result, AI and machine learning experts will play an increasingly important role in the future of our digital world. Watch this space.
Routes in: You could either start work with a technology, data or AI firm, as a support technician for example, after doing GCSEs or A levels. Alternatively, a higher or degree apprenticeship in IT would point you in the direction, as it means you could continue studying for further qualifications in the industry while also being paid. Read more