The following ESFA news was published by gov.uk on Published 1 April 2019
Strengthened oversight, intervention and closer contract management, in our new intervention strategy, aims to eradicate low quality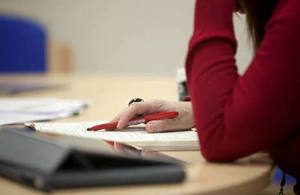 training provision, protect learners and public funds.
The majority of Independent Training Providers (ITP) we contract with provide good quality education and training. However, there is a small number where delivery falls short of our requirements, resulting in learners not getting the training they need and putting public funds at risk.
Currently, we only take action when an ITP has been judged inadequate by Ofsted, or has failed to meet minimum standards or financial health requirements.
In the aim of putting an end to poor training and learning provision, where data and analysis suggest a risk to learners or public funds, under our new intervention measures, we will be able to intervene early, (with the use of sanctions, such as suspension of recruitment or restricting growth) whilst assurance is being gained or remedial actions are undertaken. Read more