Education Secretary calls for review of university admissions practices, which have seen students 'backed into a corner' to accept place.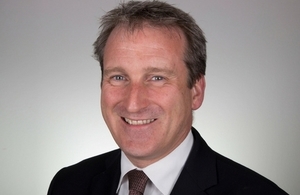 A full review of university admissions is required to end 'unacceptable' practices some universities use to lure students into accepting higher education places, the Education Secretary said today (5 April).
Damian Hinds is calling for a review of admissions practices after the extent that 'conditional unconditional' offers are used by institutions was revealed by UCAS last year.
A 'conditional unconditional' offer from a university informs students that they are guaranteed a place, but only if they put the university as their first option. This could breach laws designed to protect consumers from entering into a transaction they otherwise wouldn't have.
In letters to the 23 universities using this recruitment technique, Mr Hinds will call on them to end this practice. He will say they are 'backing students into a corner' to accept a place at their institution – trapping them from exploring other options that could be more suitable. A small number of institutions have recently decided to end this practice, and now Mr Hinds is calling for other universities to follow suit. Read more