The Secretary of State for Education has announced the expansion of a successful model helping to transform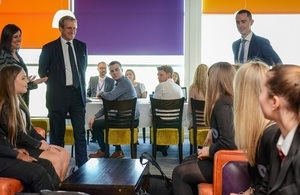 careers education around the country.
This follows news last year that careers support is improving across England and is now strongest in disadvantaged areas.
Last year, The Careers & Enterprise Company launched the first 20 Careers Hubs accross England. Each Hub brings together a group of up to 40 schools and colleges to improve careers support for young people in their area.
Schools and colleges in this first wave of Careers Hubs are already outperforming the national average across all aspects of careers education. Read more