Up to 40 new areas will benefit from £15 million to expand promising innovative approaches to keeping families safely together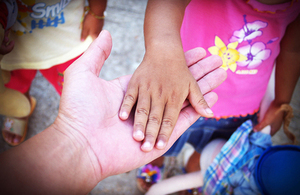 Children at risk of being taken into care are set to benefit from programmes that tackle the root cause of family problems, by strengthening the expert support available from social workers, addiction specialists and psychiatrists.
The new programme, Supporting Families; Investing in Practice, will help families work on issues together, including those impacted by domestic violence, substance misuse or addiction, in order to help create stability in the home for young people and prevent them being taken into care, where that is in their best interests. This is part of wider Government work to improve outcomes for children in need of support of a social worker, by creating home and school environments in which they can thrive.
Applications to the programmes can be made here.
Modelled on existing Family Drug and Alcohol Courts (FDACs) and a programme known as Family Group Conferencing, the innovative new projects will be rolled out in up to 40 new council areas. The Government has today announced up to £15 million over the next year, following the emerging success of these existing programmes.