New T Level branding unveiled to boost awareness of the new courses ahead of the 2020 rollout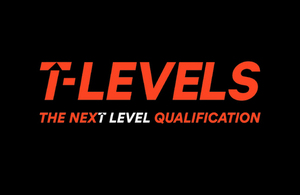 With the introduction of T Levels just around the corner, the new branding has now been unveiled to stakeholders and providers ahead of the official launch of T Levels in 2020.
The launch will be the first step towards raising awareness of T Levels in schools and colleges ahead of the 2020-2021 academic year.
The 'NexT Level' brand logo, which has been designed in consultation with employer panel members, FE providers, young people and parents, will enable 2020 providers to promote the benefits of T Levels to young people in the process of deciding their route into post-16 education.
Providers and stakeholders have now received a brand toolkit, including brand guidelines, leaflets and social assets to help to recruit the first wave of T Level students and encourage employers to offer industry placements.