From the 2019 to 2020 academic year (1 August 2019 to 31 July 2020), the government will devolve the AEB to the following 6 combined authorities and through a delegation agreement to the Mayor of London for the Greater London Authority (GLA):
Cambridgeshire and Peterborough
Greater Manchester
Liverpool City Region
Tees Valley
West Midlands
West of England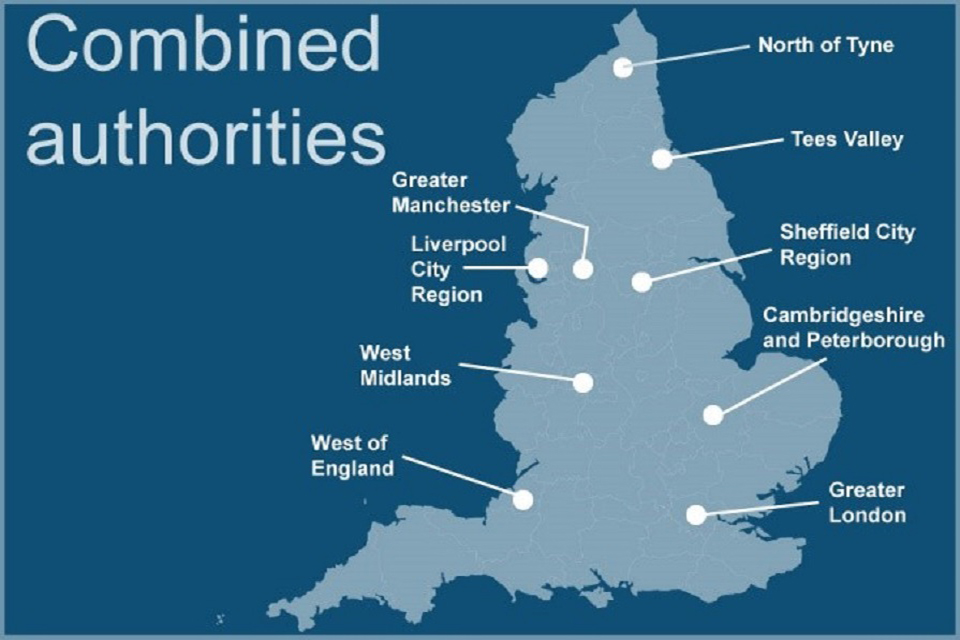 A map of the combined authorities
This means that from 1 August 2019, the ESFA will no longer be accountable for administering the AEB in these areas.
Subject to readiness, two further authorities, North of Tyne and Sheffield City Region will take on the new responsibilities one year later, in the 2020 to 2021 academic year. We will continue to work closely and support both these authorities in their preparations.
Find out more HERE