Schools must stop blocking employers and colleges from speaking to their students about alternative non-academic options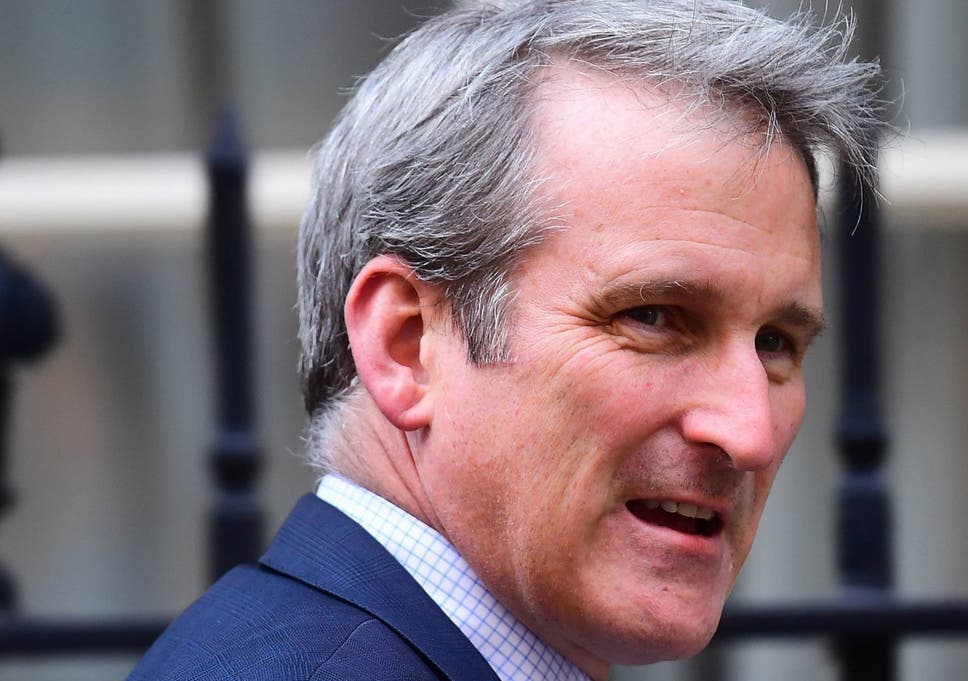 to A-levels and university, the education secretary has said.
Damian Hinds has warned the government will take action against schools that are still refusing to open their doors to organisations that want to promote apprenticeships and vocational courses.
Speaking to The Independent, Mr Hinds said: "I want schools to be talking about the whole range of things that they might do after 16 or after 18 including apprenticeships and college options
"I think it is important that children have that knowledge. It is not for everybody to be pursuing a university route, and there are plenty of other really high-quality options and routes available."
Since January last year, schools have been legally required (known as the Baker clause) to give colleges and training providers an opportunity to speak to their students about technical qualifications and apprenticeships.
But schools are still flouting their legal duty under the Baker clause as retaining pupils – and the funding that comes with them – has become more desperate amid cuts, sector leaders say.
A report by the Institute for Public Policy Research (a left-wing think tank) revealed almost two in three (63 per cent) schools have ignored the duty, and companies find it difficult to access local schools.
Mr Hinds has called on schools that are refusing to show youngsters a range of options to change their practices. "We expect that [the Baker clause] to happen and if it doesn't then it is possible to take further action," he warned.
Earlier this year, skills minister Anne Milton sent warning letters to five of the largest academy trusts in England over concerns that they had not been compliant with the legal duty.
Mr Hinds was speaking before unveiling £2.5m for 20 new "career hubs", which aim to connect a network of schools with businesses to help organise work experience placements and talks.
The minister believes the scheme will help boost social mobility by providing a network of business contacts to disadvantaged pupils who may not have such links through family or friends.
But organisations representing colleges and companies say the government needs to do even more to ensure all children have access to advice on routes that could help to shape their futures.
James Kewin, deputy chief executive of the Sixth Form Colleges Association, called on the Department for Education to do more to ensure schools actually comply with the Baker clause.
He said: "This is a real issue in some parts of the country – some schools will simply not allow sixth form colleges in to brief their pupils about the range of options that are available to them when the reach the age of 16. We would welcome a tougher stance from the government on this issue."
Mark Dawe, chief executive of the Association of Employment and Learning Providers, believes schools watchdog Ofsted should be able to downgrade a school for non-compliance with the clause.
He said: "Unfortunately, apprenticeship training providers are still reporting difficulties getting access to pupils, especially in schools with sixth forms that either need the funding or who feel that success is simply measured by the number of students who win places at university. Faced with the possibility of £50,000 of student debt, pupils of all abilities should be given a fully informed choice about their options, which include higher and degree level apprenticeships that allow them to earn good money while they learn."
Lord Baker, the former education secretary behind the Baker clause, said schools that flouted the duty were "not serving our young people and the future economy". He acknowledged schools are operating in a "tough financial climate" where retention of students is a priority, but he added: "We still have to do the right thing for every child. We cannot hold back a generation of future engineers, healthcare professionals, designers and problem-solvers because mainstream schools will not release them."
Geoff Barton, general secretary of the Association of School and College Leaders, said: "We have to get out of the mindset that everything can be achieved by telling schools what to do. What they need is sufficient funding to be able to provide pupils with high-quality information, advice and guidance on a full range of careers and training routes.
"However, the level of government funding they currently receive is totally inadequate for this and many other jobs. We need to work together across the sector and with government over this issue rather than attempting to produce results by coercion."
Source: https://www.independent.co.uk/