By: Rachel Miller
Chancellor Rishi Sunak has announced a raft of new measures designed to protect, support and create jobs, including a job retention bonus.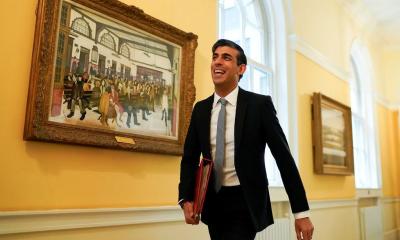 The "Plan for jobs" announced by the chancellor in his summer statement is part of the government's plan to secure the UK's economic recovery from coronavirus.
The key measures are:
A new Job Retention Bonus will be paid to employers who bring staff back from furlough. UK employers will be paid £1,000 for each employee who is continuously employed until the end of January 2021 earning over the lower earnings limit (£520 per month).
There will be a new Kick Start Scheme to support the creation of jobs for young people aged 16-25. Funding will cover 100% of the relevant National Minimum Wage for 25 hours a week, plus employer NICs and minimum statutory employer pension contributions. The scheme will target those on Universal Credit who are deemed to be at risk of long-term unemployment.
There will be additional funding for employers providing traineeships. The Government will fund employers in England who provide trainees aged 16-24 with work experience, at a rate of £1,000 per trainee.
From 1st August 2020 to 31st January 2021, the Government will pay employers in England £2,000 for each new apprentice they hire under the age of 25 and £1,500 per apprentice aged over 25. This is in addition to previously announced incentives.
The rate of VAT will be cut on food and non-alcoholic drinks from 20% to 5% from 15 July 2020 to 12 January 2021. The reduced (5%) rate will apply to supplies of food and non-alcoholic drinks from restaurants, pubs, bars, cafés and similar premises across the UK. The reduced rate also applies to supplies of accommodation and admission to attractions across the UK.
A temporary 'Eat Out to Help Out' scheme will run throughout August. Every diner in participating establishments across the UK will receive a 50% discount (up to £10 per head) on their meal. The discount can be used unlimited times and will be valid Monday to Wednesday on any eat-in meal (including on non-alcoholic drinks). Participating establishments will be fully reimbursed for the 50% discount.
The nil rate band of Residential Stamp Duty Land Tax will be extended with immediate effect from £125,000 to £500,000 until 31 March 2020.
A new Green Homes Grant to support green jobs will provide homeowners and landlords with vouchers to pay £3 for every £2 spent making a home energy efficient (up to £5,000 per household). For those on the lowest incomes, the scheme will fully fund energy efficiency measures of up to £10,000 per household.
The Government also announced a range of measures to support the creation of jobs including: a Construction Talent Retention Scheme to support the redeployment of workers at risk of redundancy; a new Office for Talent which will focus on attracting, retaining and developing top research and science talent across the UK and internationally; a Green Jobs Challenge Fund to help environmental charities and public authorities create and protect 5,000 jobs in England; an Automotive Transformation Fund to develop and embed the next generation of cutting-edge automotive technologies in batteries, motors, electronics and fuel cells.