This handbook describes the main activities Ofsted inspectors undertake when they inspect further education and skills providers.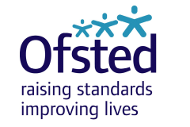 It sets out the main judgements that inspectors will report on. It can also be used by providers and other organisations to inform themselves about inspection processes and procedures The handbook is to be used alongside the 'Common inspection framework: education, skills and early years'.
The mythbuster document sets out facts about Ofsted's requirements and dispels myths that can result in unnecessary workloads in colleges.
Documents