The boss of the Association of Colleges has told his members Ofsted is "quite right" after the inspectorate found some colleges risk giving students "false hope" by putting them on courses where there are slim job prospects.
Amanda Spielman, the chief inspector, drew gasps from delegates at the AoC conference this week when she questioned whether some colleges are chasing income over students' best interests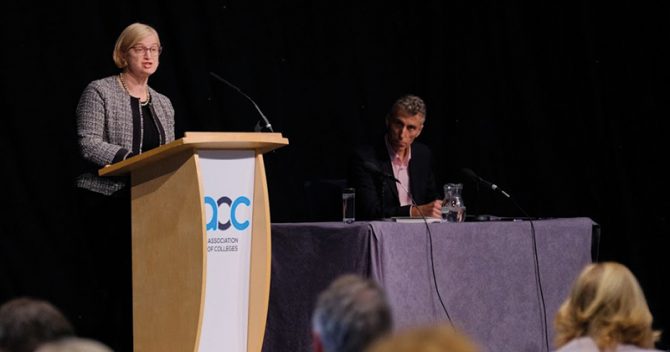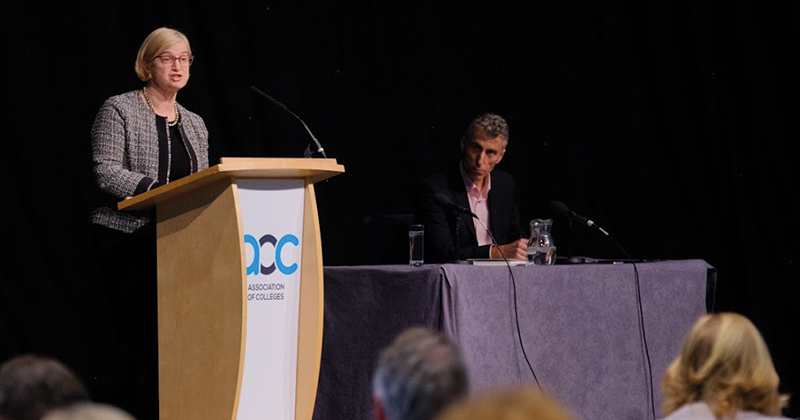 She was referring to the inspectorate's new report on level-two qualifications which found some subjects, namely arts and media, "stand out" as areas where there is a "mismatch between the numbers of students taking courses and their future employment in the industry".
"Some students get a bit deflated and lose that momentum they built when they discover it is an impossible dream for most of them," she said.
There was push back from the audience during a question-and-answer session, in which Grimsby Institute principal Debra Gray pointed out that the arts and creative industries contribute "£92 billion to the UK economy, two million people work directly in creative industries and three million work in allied professions where people are creative in non-creative businesses".
"That doesn't sound like an impossible dream to me, and it isn't one that we sell to our students," she told the chief inspector, before receiving a round of applause from the audience.
AoC chief executive David Hughes stepped in on the debate and said that colleges need to "face up to the fact". Read more